Introduction
Hi everyone! My name is Taylor, and I am your SI leader for General Biology with Ms. Yeargain. As I mentioned in class, I am a Biology major, and find everything about this course really interesting. I have taken the class already and received an A, so I also have a lot of study tips that can aid you in being successful. I will also be sitting in all all of your lectures, so if you ever see me before or after class, don't be afraid to come up and say hi, or ask me any questions you may have!
I will be posting quizzes for each chapter as well as the solutions. If you come to my SI sessions with quiz problems, just be sure that you have at least attempted it first 🙂 I will also be holding exam reviews, and as soon as I get the dates for those, they will be posted below.
This course is what you make of it! If you wait until the day before to study, it will be stressful, and it will be difficult. However, using resources like SI, and not getting behind on the content will allow you to really enjoy and understand the material. I really look forward to the opportunity to meet you, and I hope you have a wonderful Spring semester!
SI Times
Below are materials for SI Leader Taylor's General Biology, instructed by Yeargain, section 4, Spring 2017.
Exam Dates (taken from the course syllabus):
Exam 1: February 3rd
Exam 2: March 3rd
Exam 3: April 7th
Exam 4: April 24th
Click below for a countdown to your next exam!

Click here
Exam Reviews
Exam 1 Review: Thursday, February 2nd from 4:00-5:20pm in CB1 107
*Scroll down to see Exam 1 Review Guide and Solutions
Exam 2 Review: Wednesday, March 1st from 4:00-6:00pm in CB2 204
*Scroll down to see Exam 2 Review Guide. Solutions will be posted after the conclusion of my review session, however they may not be as specific as what is offered during the in person review. 
Final Review #1 (Exams 1 & 2): Monday, April 3rd @ 6:30pm in CB2 101
Exam 3 Review: Tuesday, April 4th from 3:30-5:00pm in TA 202A
Final Review #2 (Cumulative of entire course): *Posted Soon*
Good Study Playlists
https://open.spotify.com/album/2OWSa0cyGay6DsUM5xyVm5
https://open.spotify.com/user/12148908406/playlist/2Up9s3FFN1GreW6e48Fuc9
Updates
February 5th: Hi everyone! I hope you had an amazing first exam, and that you felt confident 🙂 I am sure you did amazing. Or, if you walked away from it feeling unsure, come talk to me! We can discuss how you studied, and maybe come up with some new study skills for your next exam. Also, if you have the time, please complete the survey below. It would really help me out!
March 5th: Hello again. You have officially made it through the most material intensive exam of Biology 1. I really hope that you found SI sessions and materials helpful, and that you felt confident about your success on the exam. If you find time, please complete the survey below to help me continue helping in the best and most efficient way possible. Thanks!
Breakdown by Exam
Exam Three
Chapter 12: The Cell Cycle and Mitosis
Quiz: Chapter12Quiz
Resources:
In the first video below, you can skip the first part describing what DNA as, as you have not yet learned that information.
Test your knowledge with this game: http://www.rigb.org/education/games/human-body/the-cell-cycle
Chapter 13: Meiosis and Sexual Life Cycles
Quiz: Chapter13Quiz
Helpful Videos:
*It is really important to understand how mitosis and meiosis are both similar and different. The videos below should help with that!
Meiosis Diagrams and Illustrations:
Click here for a comprehensive diagram of the entire process of meiosis.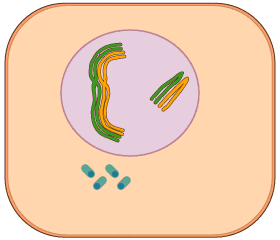 Part of Chapter 15: 
Quiz: Chapter15Quiz
Helpful Videos:
Chapter 14: Mendel and the Gene Idea
Quiz: *Will be posted once the entire chapter is covered from class
Helpful Videos:
Exam Two
EXAM TWO REVIEW:
My review session will take place on Wednesday March 1st from 4:00-6:00pm in CB2 204. Please work out the review guide thoroughly before coming to my review session. This will not only help you to better understand the material, but will give you specific questions you can ask during the review.
I will be posting the solutions to the exam review at the conclusion of my in person exam review on Wednesday. However, the information given in person will be more specific, as I have a modified solutions list that will be posted on here which may not explain everything fully.
WORD: studentcopyexam2review

Solutions: I hope you all were able to benefit from the review session. If you have anymore questions, don't forget that I have a regular 50 minute session tomorrow as well where you can come and ask questions.
EXAM TWO TIPS:
Get plenty of sleep! All nighters don't work, I promise!
Eat! Your brain needs fuel, and you won't retain any information if your body is running on little nutrients.
Start studying as soon as possible. Your exam is March 3rd, so here is a tentative exam study schedule if you are getting a late start!

Monday: Chapter 6
Tuesday: Chapter 7 and 8
Wednesday: Chapter 9 and 10
Thursday: Review

Go through all of my quizzes and watch the videos posted for each chapter. Try not to look at the solutions until after you try every problem. This will help you see if there were in any gaps in your studying.
Remember you don't need a scantron because you turned them in at the beginning of the semester instead.
Don't forget your UCF ID and a pencil 🙂
Chapter 6: A Tour of the Cell 
Quiz: chapter-6-quiz
Helpful Videos:
A good game for helping you navigate the cell and organelle functions:
http://biogames.info/cells-2/cellcraft/
Chapter 7: Membrane Structure and Function
Quiz: chapter7quiz
Helpful Videos:
If you want to learn more about why carbohydrates regulate the fluidity of a cell membrane, click this link https://www.khanacademy.org/test-prep/mcat/cells/cell-membrane-overview/v/cell-membrane-fluidity.
Chapter 8
Quiz: chapter8quiz
Helpful Videos:
If you want a better understanding on what delta G is, and what entropy is, watch the video below. You may not necessarily need to know all of this information, but it will help you in having a deeper understanding of the topic. I you are confused about what you need to know, consult the lecture slides or Professor Yeargain.
Chapter 9
Quiz: chapter9quiz
Helpful Resources:
*THE PLAYLIST BELOW IS ONLY FOR THE STUDENTS THAT EXPRESSED THEY WANTED TO SEE THE ENTIRE BREAKDOWN OF CELLULAR RESPIRATION. REMEMBER THAT YOU ONLY NEED TO FOCUS ON THE INFORMATION YEARGAIN PUTS IN HER SLIDES OR WHAT IS IN YOUR BOOK FOR THE EXAM. PLEASE DO NOT TRY AND MEMORIZE THESE DETAILED MOLECULAR STEPS. 🙂
*PLEASE READ THE DISCLAIMER BEFORE WATCHING THE VIDEO ABOVE.
For those that were at my Wednesday session 02/15, here are the notes from our group activity!
Chapter 10: Photosynthesis
Quiz: chapter10quiz
*Professor Yeargain will be going over the Calvin Cycle on Monday. I will most likely be adding some more questions pertaining to that lecture, however, I will attach those as an extra document.
Extra Questions on Calvin Cycle: chapter-10-extra-questions
chapter-10-extra-questions-solutions
Helpful Videos:
---
Exam One
Chapter 2: The Chemical Context of Life 
Quiz: chapter-2-quiz
Helpful Videos:
Chapter 3: Semi Permeable Membrane
Quiz: *Will be posted soon
Helpful Videos:
If you want to learn more about why cholesterol effects the fluidity of a cell membrane:
https://www.khanacademy.org/test-prep/mcat/cells/cell-membrane-overview/v/cell-membrane-fluidity
---
Chapter 3: Water 
Quiz: chapter-3-quiz
Helpful Videos:
*Some information in the above video, such as the beginning, is not necessarily required knowledge. However, it may better help you conceptualize pH, and therefore aid with the information that you do need to know for your exam.
---
Chapter 4: Carbon
Quiz: chapter-4-quiz
Helpful Videos:
Tips:
I would definitely recommend making flashcards for isomers and functional groups as soon as possible. Start reviewing them soon, so you don't have to try and cram in the information before the exam!
---
Chapter 5: The Structure and Function of Large Biological Molecules  
Quiz: chapter-5-quiz
Helpful Videos:
*Neither Professor Yeargain nor your textbook classifies the oligosaccharide group, so just consider oligosaccharides as part of the polysaccharide category! 
EXAM ONE REVIEW: exam-1-review